We've been busy on the farm lately, and we want to share some of what's been going on!
Kevin recently built a hoop-style greenhouse, only to have our lovely southern Kansas 50 mph winds knock it down a few days ago. He decided to make the greenhouse as a part of a lean-to that's attached to the back of one of our farm sheds; this, we think, will hold up much better to the winds.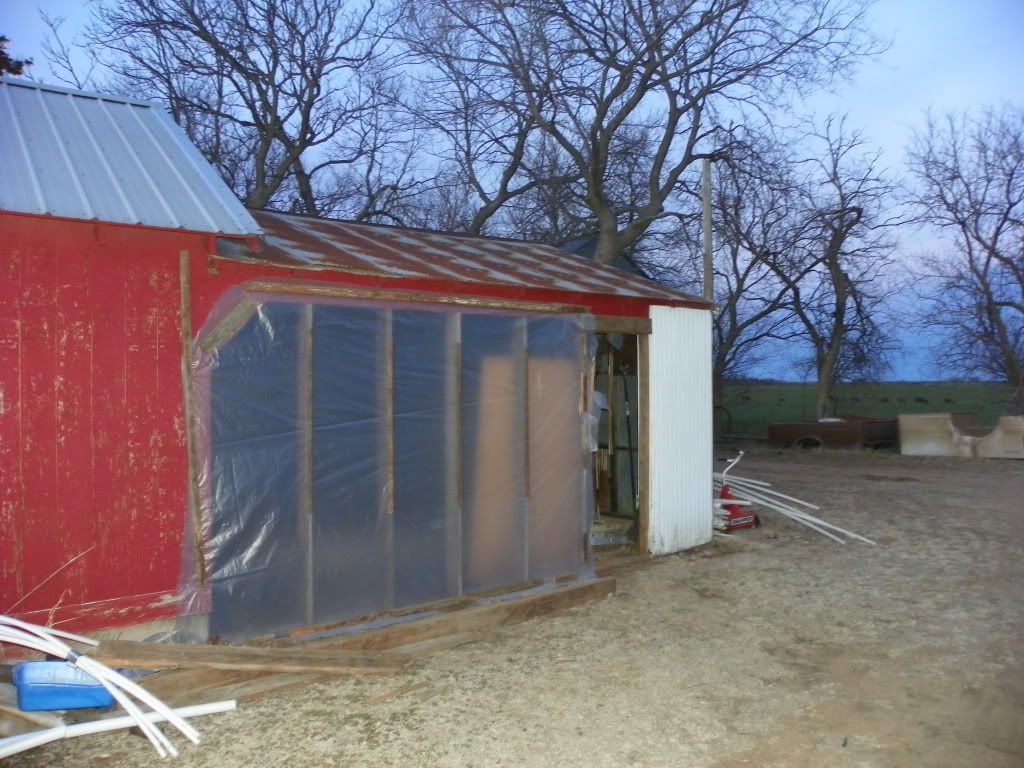 This is sthe front of the new greenhouse lean-to; the metal roof needs to be removed, and a flexible, plastic greenhouse cover will replace it.

Kevin also recently built a beehive (hooray!), as we will be getting our order of bees in May. Unfortunately, we will not have honey for sale this year, as one hive (especially in the first year as the hive builds itself up) will not provide enough honey for the CSA. That being said, honey is a possibility in future years.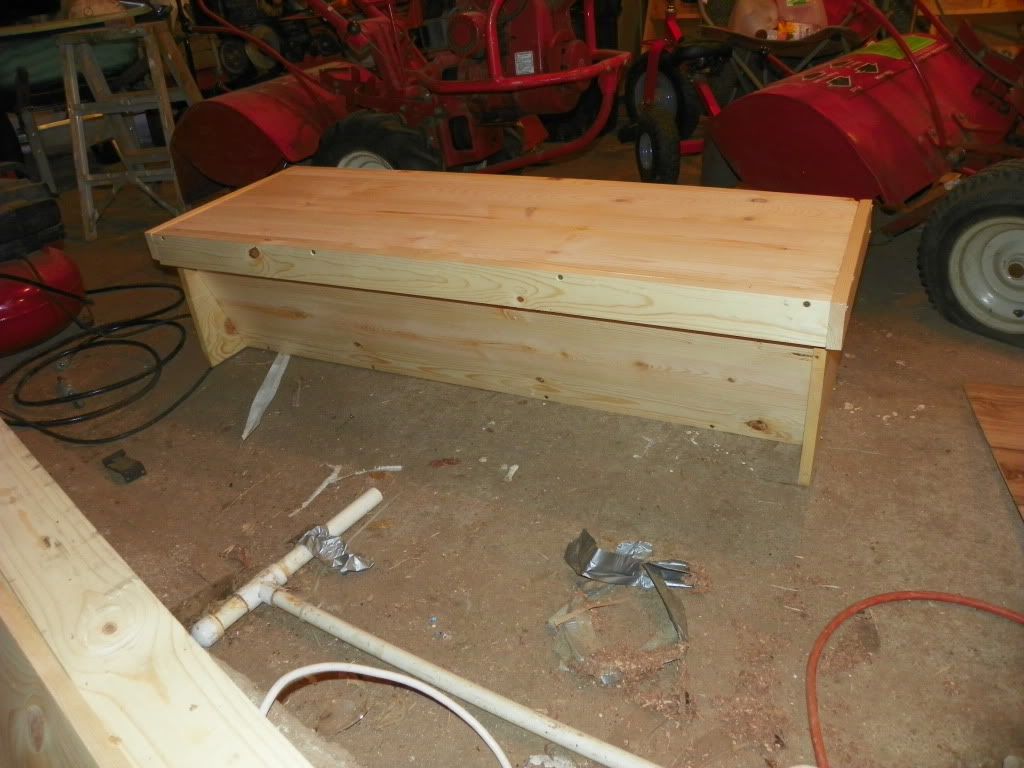 This is a "top bar" hive, built by Kevin; it's almost ready for the bees (a little early).

Kevin also spent a lot of time recently organizing his seed shed. He added some shelves to an old cedar closet, and labeled parts of them for various seeds. The first seeds (beefsteak tomatoes and some bell peppers) have been planted, and we are hoping to see the first seedlings poking their little green heads above the soil soon!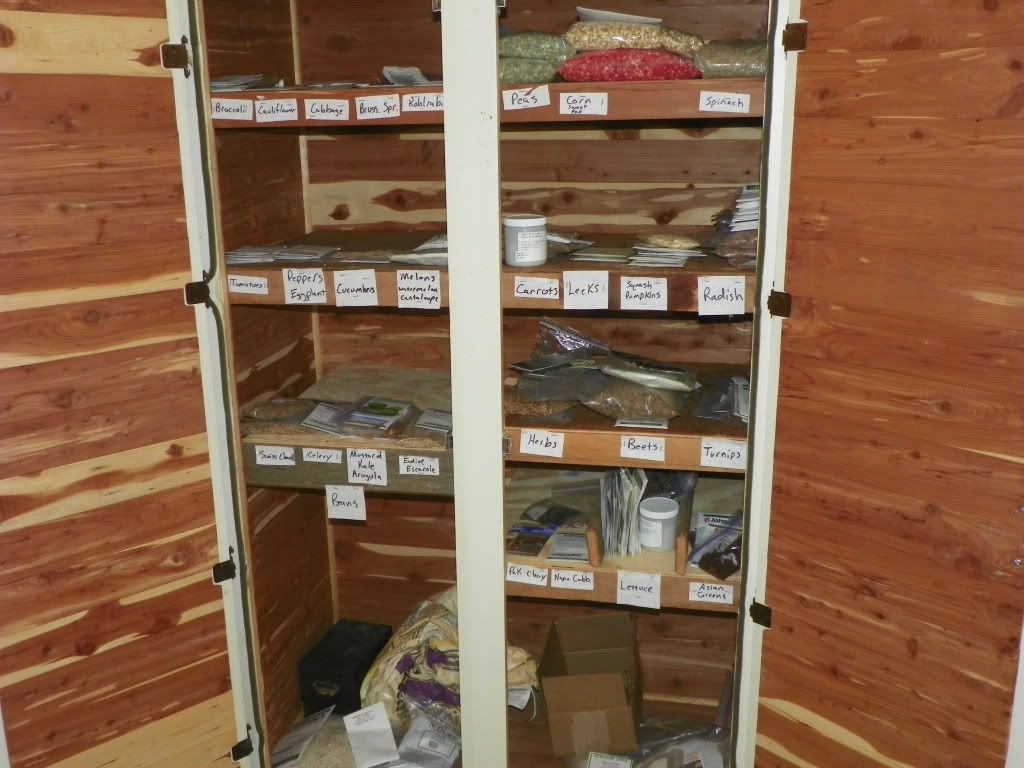 The seed cabinet. It's wonderful to be organized!

Lastly, we had a nice little snow here recently; it was just enough to sugar the ground. It was definitely beautiful, however, and all the moisture we've received has been very, very welcome after such a hot, dry summer.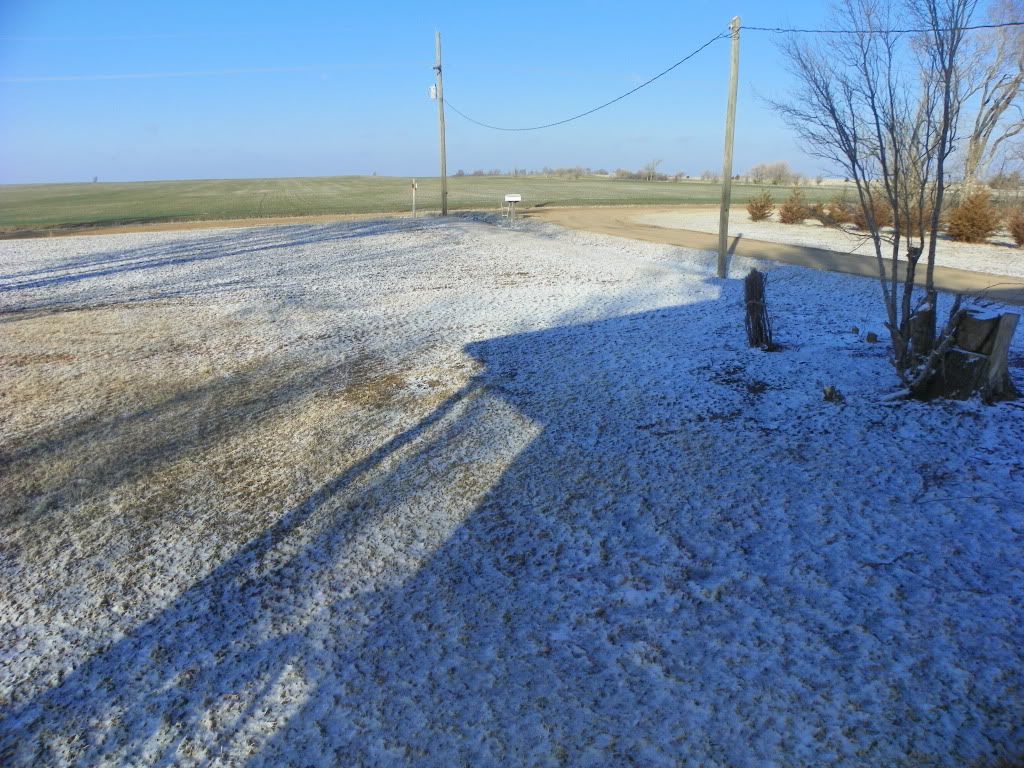 The front yard and part of the garden, covered with a little winter frosting.

More news and pictures to come!