Kevin has tilled up the first section of garden nearest to the house. The soil is loamy and rich; we're very excited by its apparent quality. We'll be making it even richer with compost and other organic materials soon (hopefully the neighboring cows won't mind if we clean up their pasture a little bit)! We hope to plant greens, squash, pumpkins, tomatoes, and peppers in these plots.
Here are a few pictures to show you our progress. We will attempt to take pictures from approximately the same places each time so that you can get a full view of the garden's progress.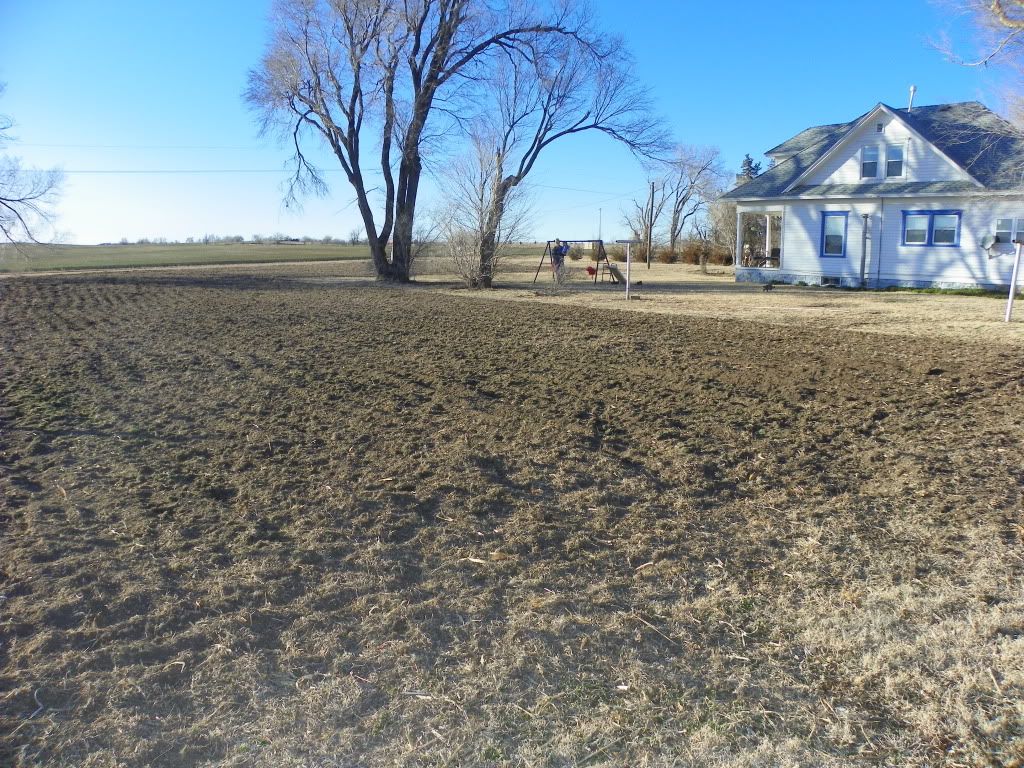 A view of the garden looking northwest; our lovely house in the background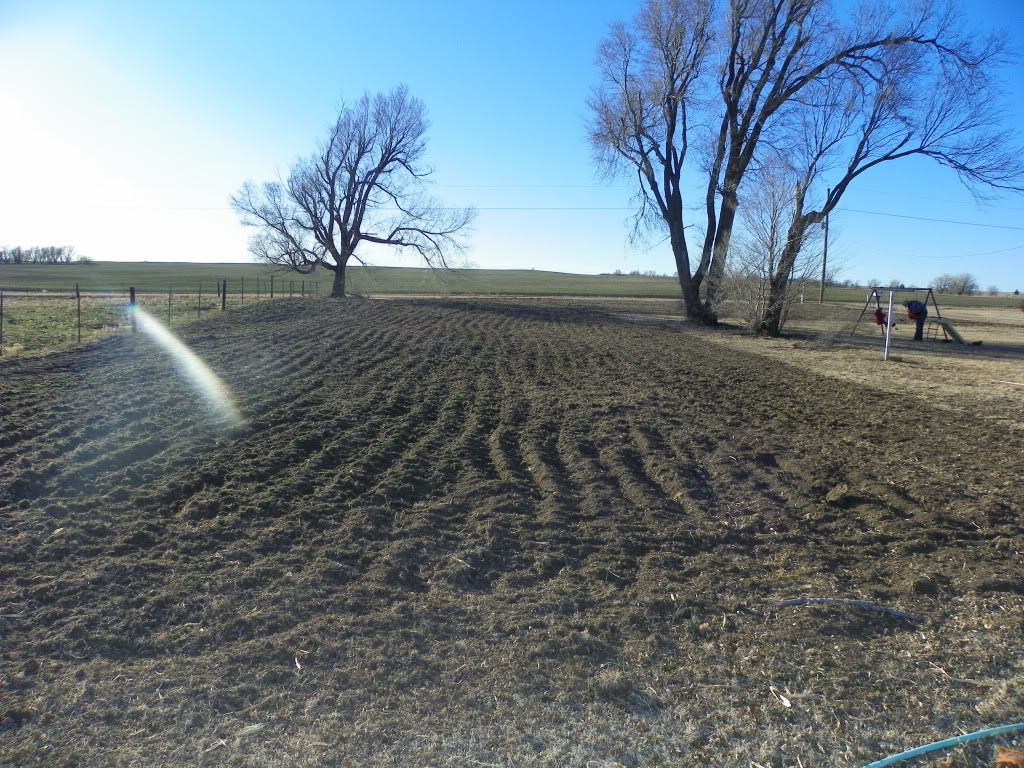 A view of the garden looking west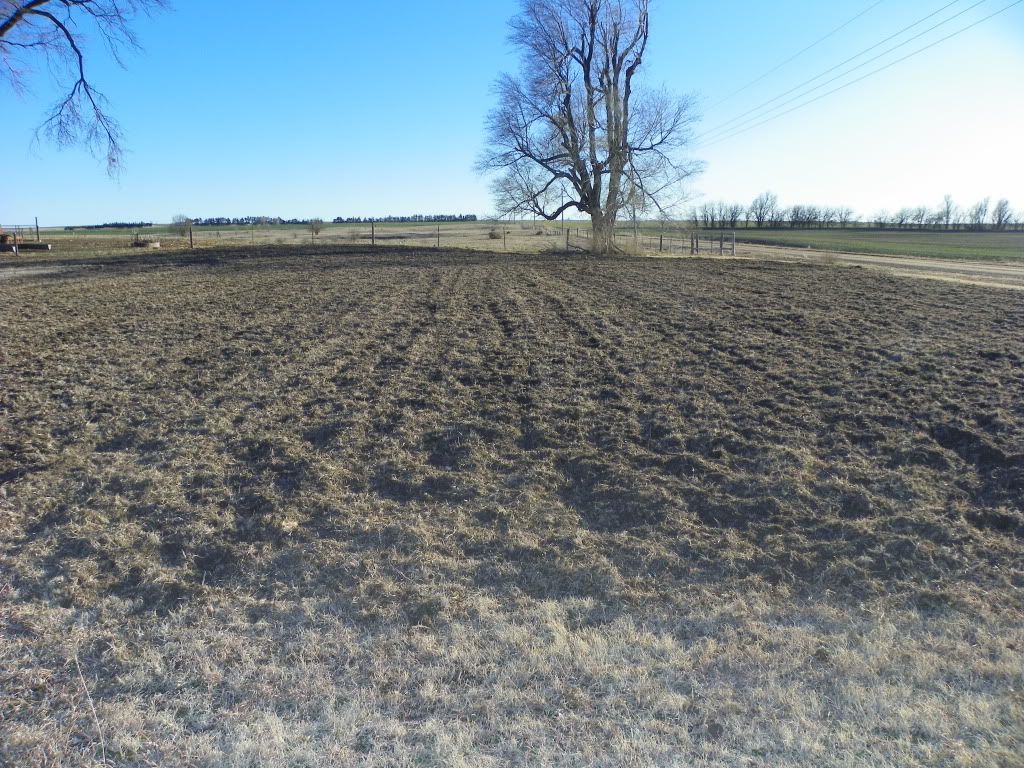 A view of the garden looking south from in front of the house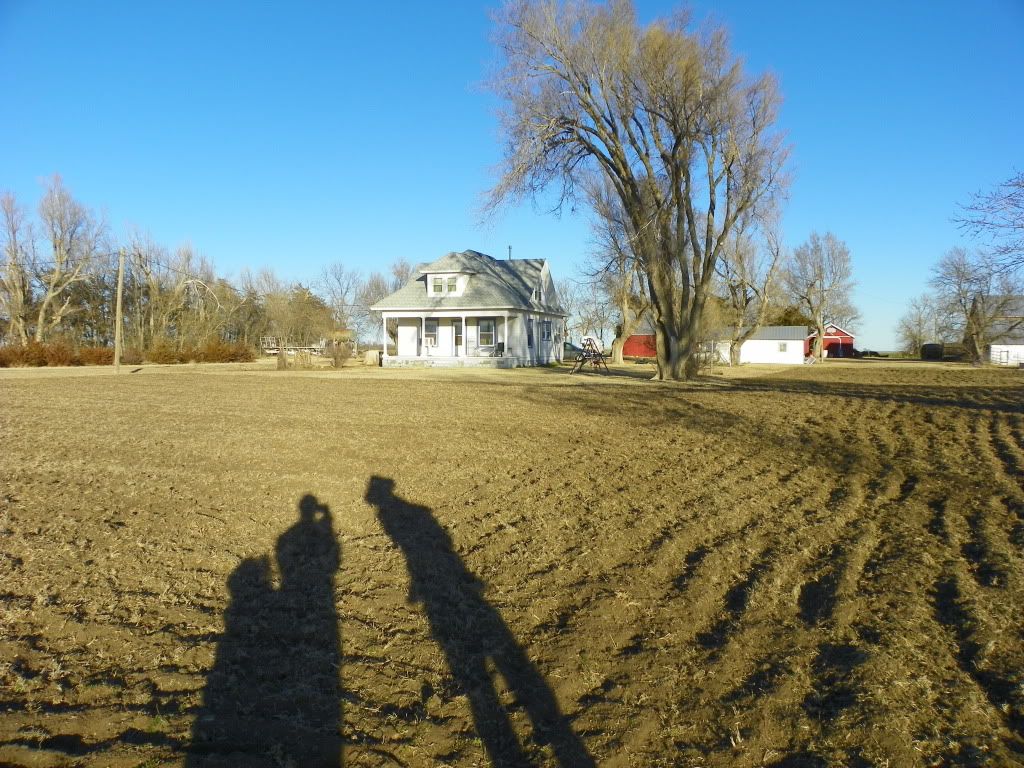 A view of the garden looking east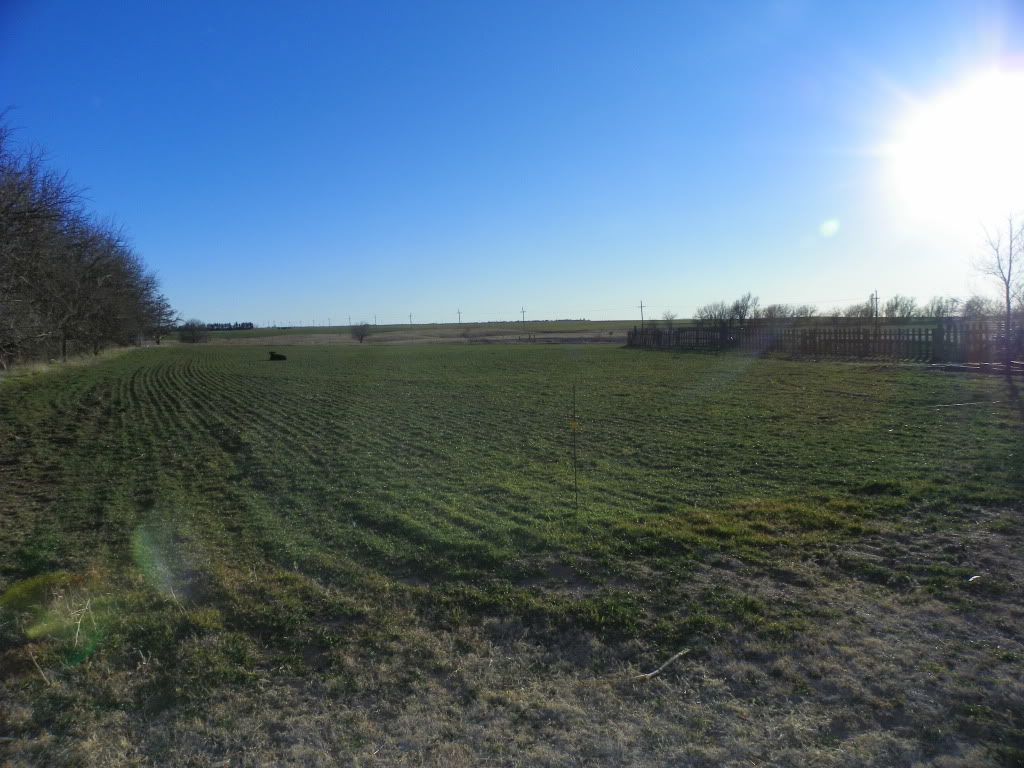 This is the other garden plot, the opposite edge of which is difficult to see. There is also a section of it beyond the trees on the right side of the picture. The field has been planted to wheat as a cover crop (it won't be harvested, as it will soon be tilled under as a green manure/fertilizer). The black spot in the field is a mother cow resting; she's been picketed there until her baby is grown.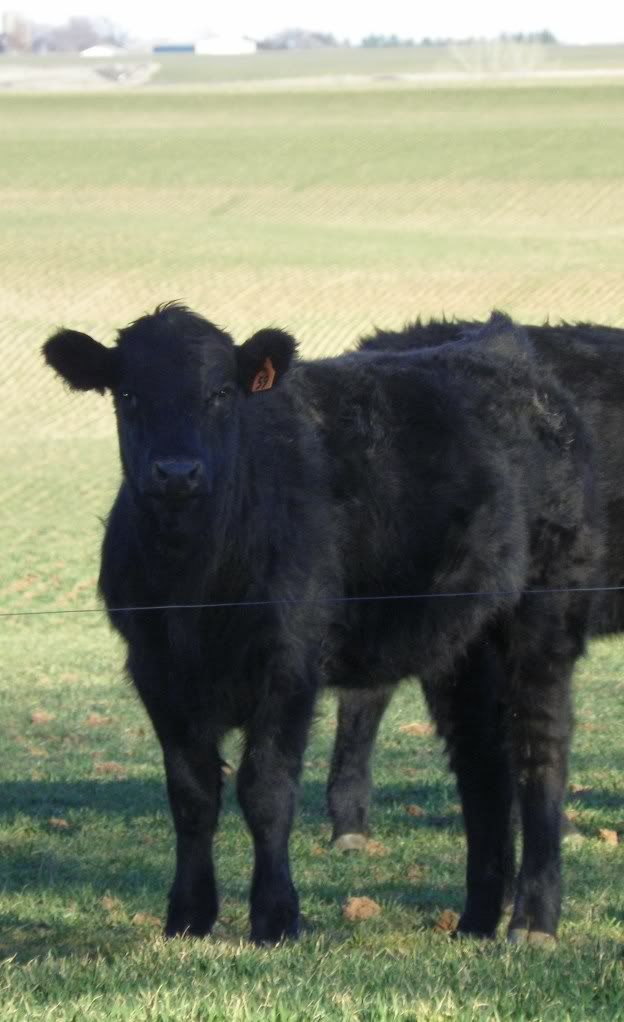 One of our neighboring cows; our little girls love them (Ana "moo"s at the regularly).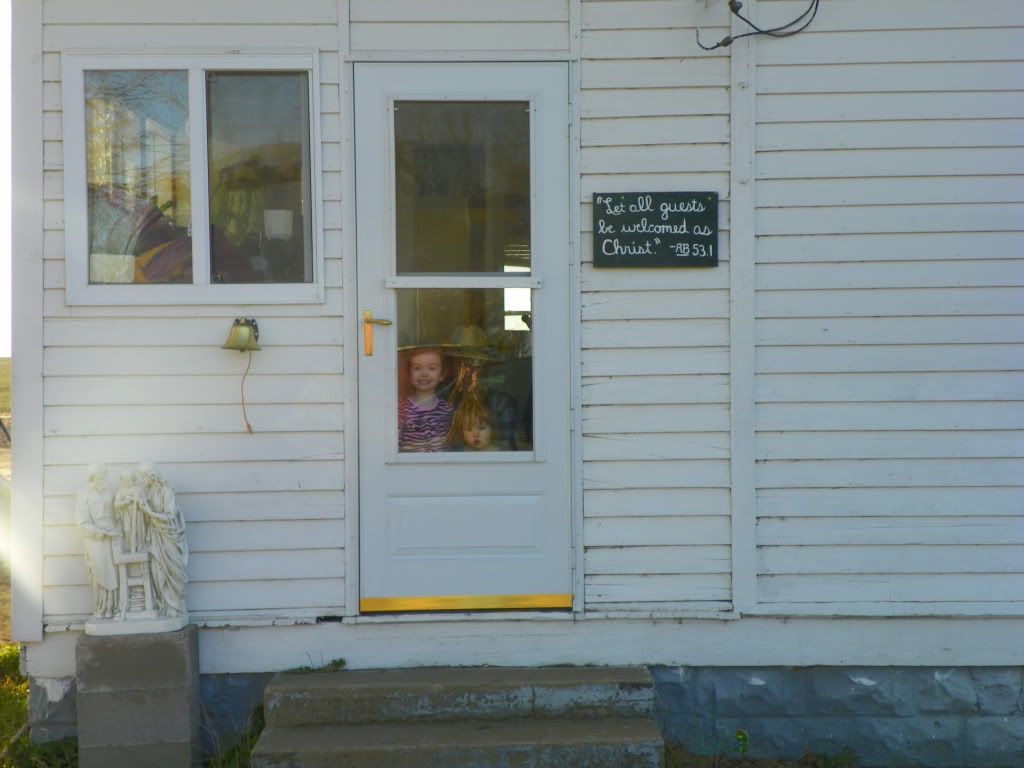 From our family to yours: God bless you!